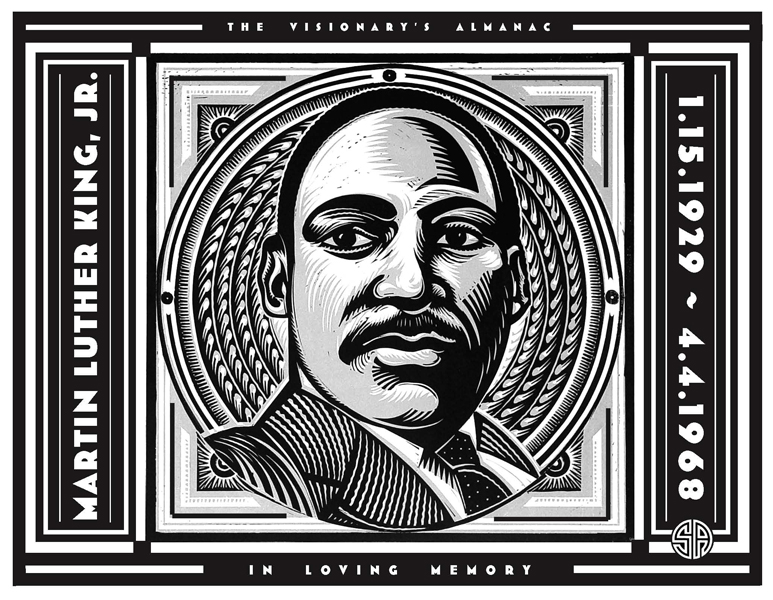 Martin Luther King, Jr.
In loving memory
1996
Relief-block print (2 color, dark over light)
13 x 13 in.image, 23 x 17-1/2 in. paper
Signed in pencil, artistís proof
Hand-printed by the artist on acid-free paper
NOT FOR SALE © The Alcorn Studio & Gallery
A word about this image:
This image was originally commissioned in 1996 by the publisher
WALKER & COMPANY
435 Hudson Street
New York, NY 10014
Sole commmercial application: cover art, large print edition of the book entitled
STRENGTH TO LOVE ~ The Classic Collection of Sermons Preached by Martin Luther King. Jr.
The Visionary's Almanac main page